We are glad to announce that a release candidate for the upcoming update of EventIDE is available for download. The release candidate accumulates all changes, fixes and improvements made in EventIDE over the recent period. The release candidate is intended for last testing before the official update will be published. Some highlights of new features are overviewed in this post.
Eye Tracking
The eye tracking engine in EventIDE is significantly reworked. We added support for the most affordable eye trackers, such as EyeTribe, Tobii Eye X, Gaze Point and Mirametrix. Other changes are related to gaining better performance and reliability and usability improvements. Now users can enable eye-tracking in EventIDE without writing a single line of code.
New GLM calibration procedure
The update offers a new calibration procedure for all eye-tracker models, which is very simple, and fully customizable with extra options for the 'infant mode'. The calibration results are detailed, can be visualized in several ways and easily validated.
Visual designer for eye-tracker logs.
EventIDE grants access to all raw data sent by a particular eye-tracker model and allows to synchronize it with stimulus presentation and other events. Using the new log designer you can select relevant data fields and customize the output format of the log files.
Behaviour Monitoring
Live charts and statistics
New Chart element provides standard statistics estimates and various visualization options for arbitrary data sets.
Gaze position monitor
New gaze position monitor allows real-time monitoring of participant's gaze position over a replica of the stimulus screen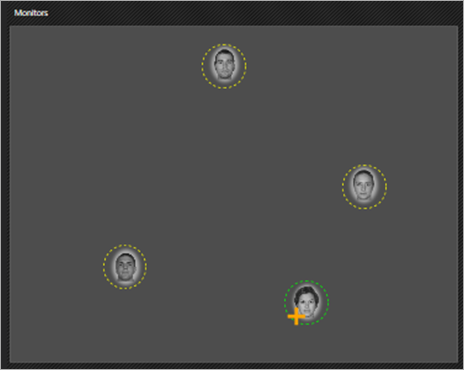 Tracking heap maps
New heat map element is capable of generating heat maps of gaze positions in selected events.
Web cam control
New video surveillance AddIn allows real-time monitoring of participant's behaviour via a webcam. Other surveillance functions, e.g. synchronized video recording, are in development.
All monitoring information can be saved into files, extending the data collection options in EventIDE.
New Stimuli
3D stimuli
With the new 3D viewport element you can render dynamical 3D models, which are loaded in the popular 3D formats, such as Wavefront obj and Autodesk 3ds .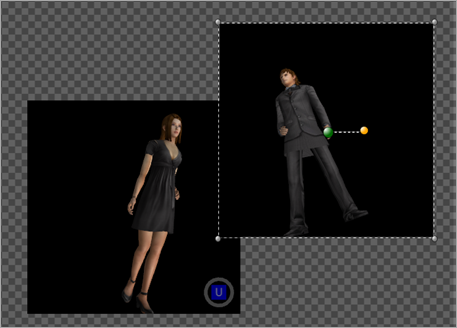 Wide-gamut visual stimuli
With new ViSaGe AddIn you can seamlessly generate and present 12-bits stimuli on the Visage and Bit# systems (Cambridge Research System)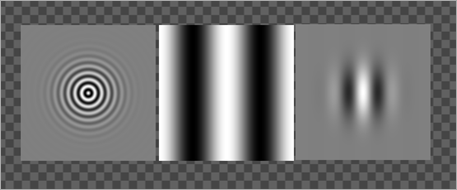 Gamma Correction
Now you can define and apply a custom gamma correction in experiments for each of the RGB channels.
Changes in UI
Material list manager
New material list manager simplifies creating large stimulus sets and coping them across multiple elements.
Element ribbon tab
New elements panels aggregates elements across the entire experiment. Several grouping modes allow any element can be quickly found and accessed.
Important Notes
If you would like to try new features in the release candidate, you can download a portable version and use it in parallel with the old version of EventIDE. If you download the EventIDE installer, you will need to uninstall the old version of EventIDE. Note that the new version is not backward compatible- experiments saved in the new version can not be loaded into the old version.